SOCIAL MEDIA MANAGEMENT
Let's Help You Get to the Next Level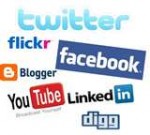 Are you having trouble connecting with your ideal client?
You jumped on the social media bandwagon because that's what you heard you should do. You may even have even heard a rumor that you can make big, fast money online…so you jumped in with both feet only to find yourself frantically swimming but still drowning.
Do you need help managing your social media profiles?
You could spend all day chatting on Facebook, responding to questions, going between your personal page and your like page and let's not forget all the groups you belong to, the invitations to play Farmville and the other non-income producing activities. Let's not even get started on twitter! Not sure what a #hashtag is or how to properly use it?
You don't and that's why we're here.
You've probably paid good money constantly trying to better understand how to use new platforms like Facebook, Twitter and other "social" networks only to end up more confused and frustrated. Not sure how to talk about your products or services without feeling like you're intruding on people.
Then there's the task of running your business… creating products, coaching clients and hosting events. It's enough to make you want to scream. Who has time to keep up with all the pieces of running a successful business through social media?
You don't and that's why we're here.
Your prospective clients will silently stalk you out on sites like Facebook and Twitter long before they ever contact you that's why it's important to consistently build relationships. Your clients are looking for you. When they find you, what's their first impression?
Don't worry if you don't know what to say. We do!
What's one tweet worth to you? One Facebook update? To reach hundreds if not thousands of consumers in your niche. Use our social media management services to identify, grow, connect, inform and serve your customer base. I think you'll agree that it's worth your time. Go ahead and put our services to the test, we'd like to hear from you.
WORDPRESS FOR BUSINESS